What We Supply
We provide "Automotive Lubricant" for all types of vehicles with gasoline/petrol and diesel/compression engine.
Good Quality, High Specifications and "Cost Effectives" automotive lubricant is our priority to all end users.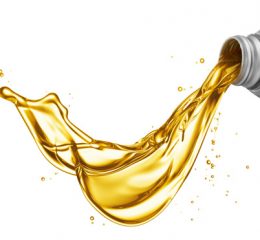 Motor Oil / Engine Oil
+ Improved Parts Lubrication
+ Maximise Engine Performance
+ Prolonging Engine Lifespan
+ Lower Vehicle Emissions
Nano Additive
+ Engine Dynamic Parts Protection
+ Reduced Fuel Consumption
+ Lowered Engine Vibration Level
+ Restore Engine Efficiency
Engine Flush
+ Remove Deposits Build-Up
+ Keep Clean for New Oil
+ Clean Out Sludge & Gunk
+ Clean Engine Internal Parts
Antifreeze / Coolant
+ Absorb Excess Engine Heat
+ Keep Temperature Stable
+ Protect Rust and Corrosion
+ Prevent Electrolysis
We provide a wide array of motor oil for Petrol/Gasoline engines and Compression/Diesel engines, ranging from Mineral Lubricant, Semi-Synthetic Lubricant and Fully Synthetic Lubricant.
We use quality Base Oil (Group III & above) and all of our lubricants are International Standards (SAE/API/JASO).
A Nano Technology science derived from United States (US), which was further formulated evolved by German Technology. The coating is proven to reduce frictions by 200%, and thereby improve on engine mechanical responses without altering the viscosity of engine oil. This additive will restore engine performance, improve fuel efficiency, and lengthen the engine's life-span. It was formulated with unique long-chain molecule, enabling it to achieve significant chemical stability to withstand high temperatures and extreme pressures. These molecules will become polarised and bond with the metal surface to prolong protection against friction damages and providing smoothness especially before lubricants circulated during engine starts or cranking.
Sludge can clog narrow oil passages tube, restricting oil flow to vital parts. Deposits can cause the rings to stick, reducing engine compression and horsepower. Our Engine Flush are premium grades. It mixes well with existing motor oil, loosen & removes unwanted deposits build-up inside the engine, clean internal parts, cleans sludges and flushes the gunks out of the engine. It keeps engine internal in clean condition before new motor oil.
Our antifreeze / coolant are high quality and 100% concentrated, which required to dilute with distilled water mixture of at least 50:50 ratio. It absorbs the excess heat from engine then transfers to radiator with prevention on rust & corrosion. Our antifreeze / coolant are good on freezing prevention during cold weather, excellent conductor of heat, with high boiling point and great aid in preventing electrolysis. 
Let's talk about your OEM project